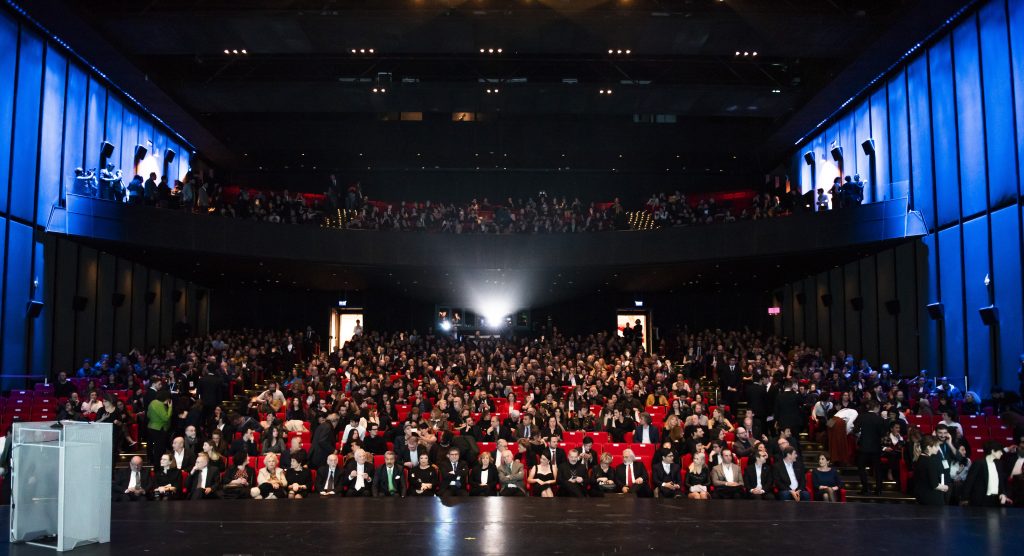 In several countries of the world, countless festivals are celebrated with the purpose of promoting movies of different cultures. We can count amazing names such as the Sundance Film Festival, the Cannes Film Festival, the Berlin International Film Festival, and even the Toronto International Film Festival. There are plenty of them, and the quality of the movies the show to people is simply breathtaking. And today we are going to talk about one in specific; the Istanbul Film Festival and what it left for us in its celebration of this 2019.
The Istanbul Film Festival
For the lovers of movies, the International Istanbul Film Festival is an event that must be watched and enjoyed to the fullest. This movie festival is considered the first and oldest film festival in Turkey, and it has been organized by the Istanbul Foundation for Culture and Arts since 1982. It is still celebrated every year in April in theaters precisely in Istanbul, Turkey. It is worth to mention that the main purpose of the festival since its creation has been the encouragement of the development of cinema in Turkey – this event helps to promote films of the best possible quality in the Turkish cinema market.
Since the very beginning of the festival, more than two millions of spectators have attended the screenings of 2400 films from 72 countries. And it keeps growing, as in held 170.000 spectators in 2007 – again and again breaking its own records.
The big winners in the Istanbul Film Festival 2019
There were an unbelievable number of movies that were presented in this event. However, only few of them won the most prestigious prices of the festival. We are going to introduce you some of the most important ones, and some synopsis about them if you would be interested on watching them:
Beol-sae
Beol-sae was crowned with prize of the Golden Tulip. In words of the judges, it deserves this spot because of "its delicacy, beauty, emotional impact and skill, beautiful portrayal of a young girl struggling to find her place in the world, waiting for the moment that her life will finally shine." The protagonist of this story is a young girl named Eun-Hee who lives in Seoul 1994. She struggles with passing grades and has problems in his home, but little by little she finds out a new path for her happiness when she meets a school professor named Yong-Ji, starting a unique friendship.
Kiz Kardezler
In the National Competition, the greatest movie was Kiz Kardezler. Directed and written by Emin Alper, it tells the story of three young girls whose names are Reyhan, Nurhan and Havya. They are sent back to their fathers' home in a poor village in the centre of Anatolia for different purposes, they are deprived of their dreams and goals of having a better life – so they decide to try to hold on to each other in order to keep moving forward.
The Waiter
The best movie of the entire show was definitely The Waiter, directed by Steve Kris Kris. Renos is the main character of this story, and as such he is a lonely professional waiter that suddenly he sees his well-organized life routine changing after many things happen to him. It is such an amazing movie that it deserves to be watched without any spoilers.
The Pigeon Thieves
The best Turkish movie that was chosen as a winner in this festival was The Pigeon Thieves, directed and written by Sinan Sertel. The story is narrated through the eyes of a rogue teenager who is a pigeon thief that assists an eight years old child who is trying to complete a house foundation passed down by his father by doing what he knows the best. It is an amazingly beautiful movie that shows us how far people can go for their ideals.
Passed by Censor
And finally, one of the most revered movies presented in the festival was Passed by Censor, directed and written by Ali Aga. The plot of the movie moves around Zakir, a man who works as a censor in a prison. His days are spent reading the letters of other people, carefully blacking out everything not meant for the eyes of those serving time. There is a point in which he needs to escape of this stressful job, so he decides to sign himself for a creative writing course. The way in which how he is obsessed with his new job crushes his mind, and this will lead him to a psychological conflict with his literary works, making him unable to recognize what is real and what is an illusion. Logically based on the manners of Don Quixote, this movie gives us a different perception of literacy in modern societies.
As you can see, many of the movies introduced the festival of this year are about many different topics, but one aspect in common: to show new contents to the public, because the art of making movies is always going to be as big as the imagination of the new directors that are blooming every new generation.